Monument Avenue: General Demotion/
General Devotion
Client: Storefront for Community Design in Richmond, VA




Excerpts from a brand manual for Monument Avenue General Demotion/General Devotion, a competition for designers to submit ideas for a reimagination of Richmond Virginia's Monument Avenue. This design work was done with a group of my peers at Virginia Commonwealth University in conjunction with Middle of Broad Studio, a Richmond based design studio focused on community engagement.

You can learn more about Monument Avenue GDGD at their website.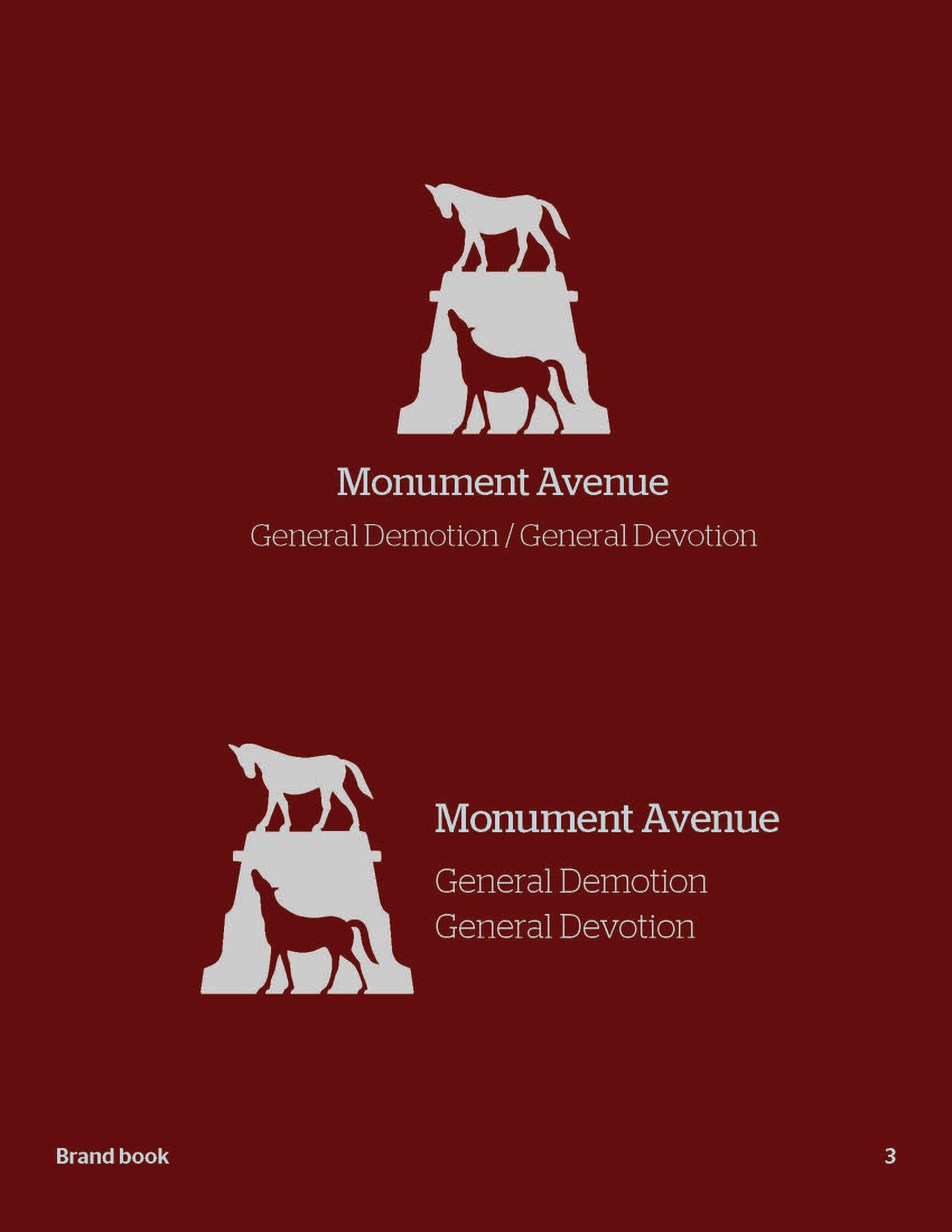 Branding in use at The Valentine Museum in Richmond, Virginia.