Bean's Alcoholic Apple Cider


Bean's Alcoholic Apple Cider was a practice in creating a brand identity— not only designing something that looks good, but taking into consideration the target audience and story of a product. I decided to brand a product that exists in a fictional world, and bring it to life in a way that would reach a larger audience. This was a personal project during my time in art school and was inspired heavily by my peers. What do art students love more than Wes Anderson and craft alcohol?


Web Presence


Bean's Alcoholic Apple Cider is a small batch home brew, made on Franklin Bean's turkey and apple farm. But rest assured, no matter where in the world you are, you too can get your hands on a bottle of Bean's Cider by visiting the company's website. Consumers of craft beer tend to be younger and are well versed with technology. 74% of craft beer consumers utilize mobile devices to attempt purchasing product before going to a brick and mortar store, and 60.2% of consumers use mobile devices to look up brands while at the store.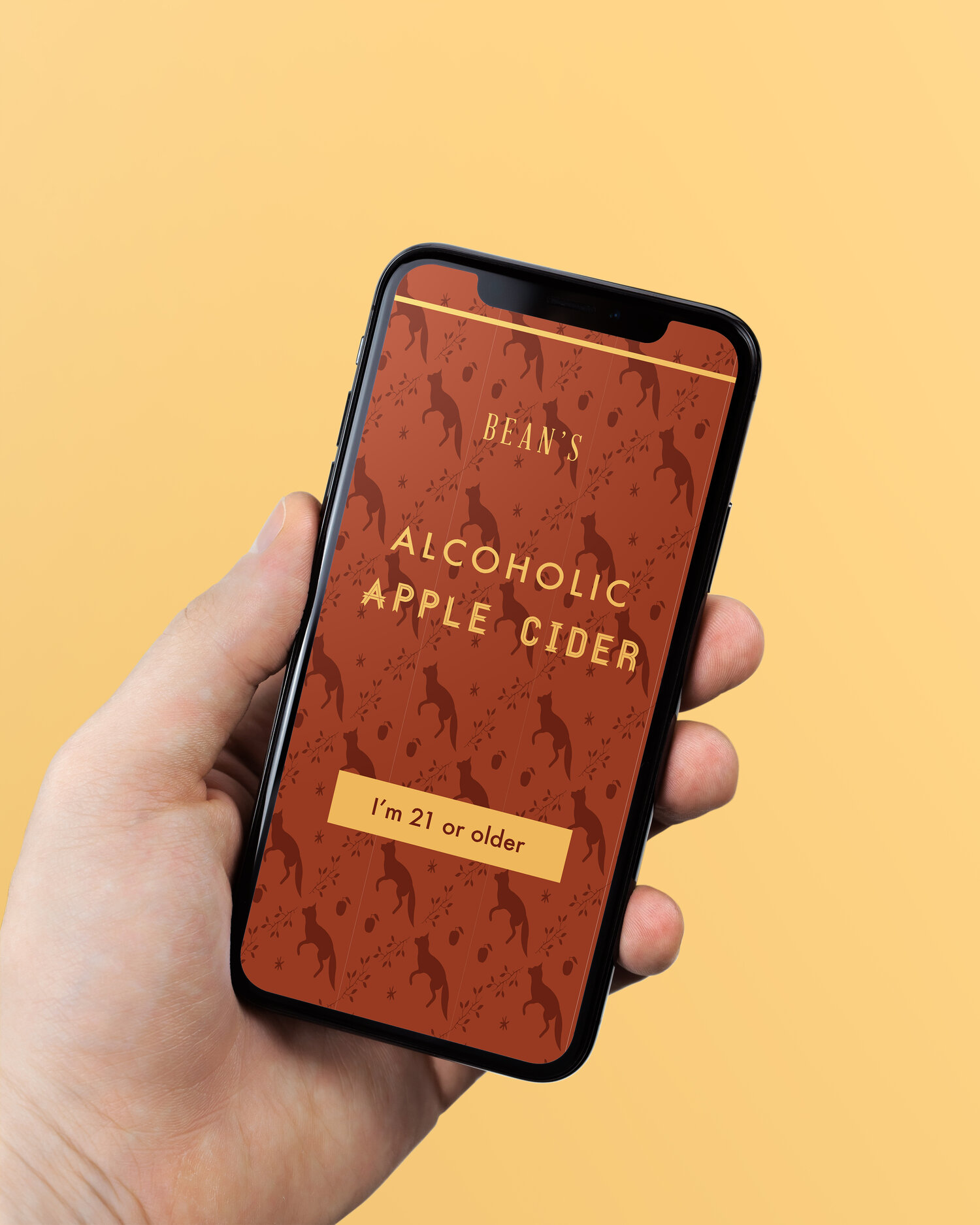 Label Design

In wes anderson's adaptation of Fantastic Mr. Fox, Bean's Cider is brewed and stored in Bean's basement in moonshine-esque unlabeled jars. Though I wanted to keep the small batch, rustic feel of the cider, I wanted to infuse the brand with some of Wes Anderson's style sensibilities. By leaning on his color pallets, use of center justified compositions and a nod to Futura, I designed a label that very much draws on the aesthetic of the movie. As 68.2% of craft beer purchases are made based on labels, this demographic cares about design as well as ingredients (don't worry, it's gluten free).